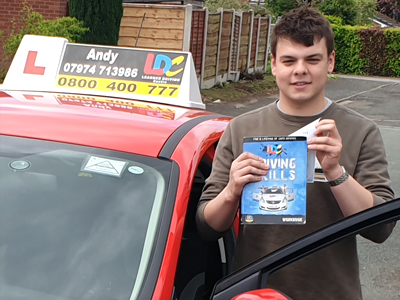 Duncan Kennon
Success!
I can thoroughly recommend learning with Andy, not only was he a great instructor in terms of teaching me the practical skills needed to pass my test, he also was amazing at keeping me calm and helping me control my nerves on the test, which was a real sticking point for me! I always felt safe in the car with him and he was good at breaking down harder concepts into manageable ideas which I could then learn.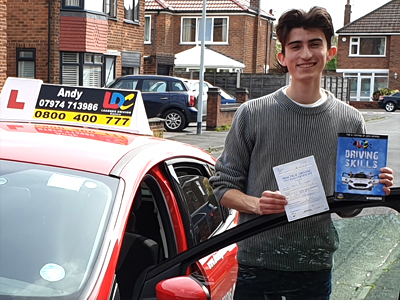 Stevie Copner
First time
Only 2 minor faults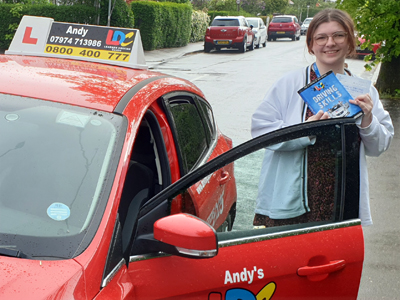 Danielle
Success!
2 minor faults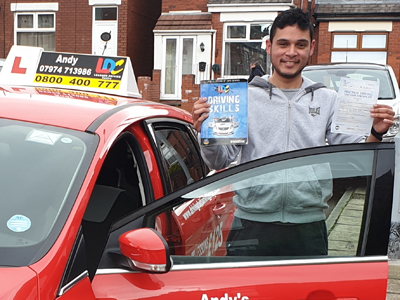 Cesar Sanchez
Success!
In my personal case I had a great time learning with Andy as he taught me a very systematic way of driving to pass my test, he guided me in every step of the way and rally felt a very fresh learning method. I didn't get to use the online LD system much but I did find the workbook as a valuable resource for driving learning, specially the lessons diary which made every lesson better aa I had the chance of thinking about what I needed to improve for my next lesson. Overall I am highly satisfied with the service provided.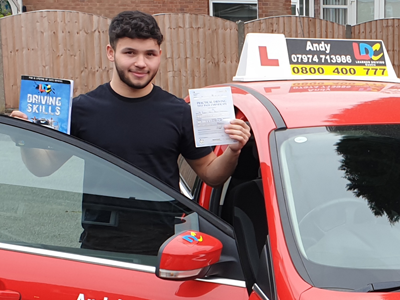 Rob Wheeldon
First time pass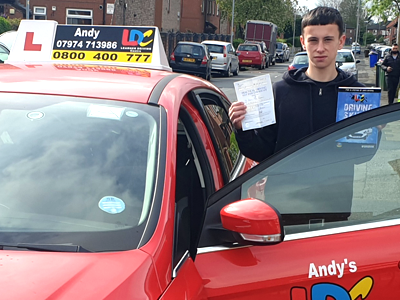 Harris
First time pass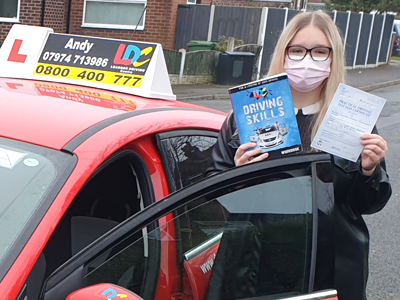 Alicia Moorcroft
Zero faults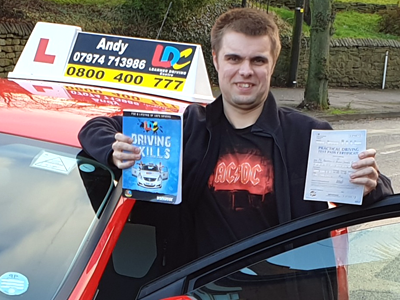 Ben Ford
First time pass
It has been an absolute pleasure learning to drive with Andy over the past few months. He was always very calm and patient with me whilst my driving skills improved consistently. Andy put me at ease when I was feeling nervous and did everything in his power to ensure that I passed my driving test. The LDC system is fantastic as the driving skills workbook and the online training videos helped me to revise before I got in the car which improved my preparation. I highly recommend Andy as a driving instructor to work with :)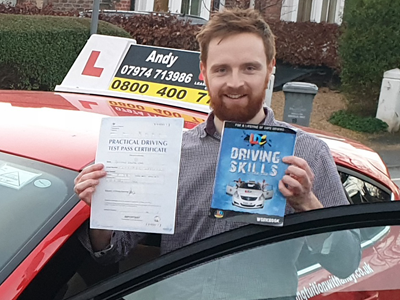 Tony Frost
First time
If you are based in Stockport and looking for a driving instructor who is earnest, patient and persistent, Andy is the one. His relaxed and reassuring style in combination with the LDC system, made the entire process of learning the practical aspects of driving, as simple as possible. I cannot recommend Andy highly enough, with his help I was able to pass my practical test at my first attempt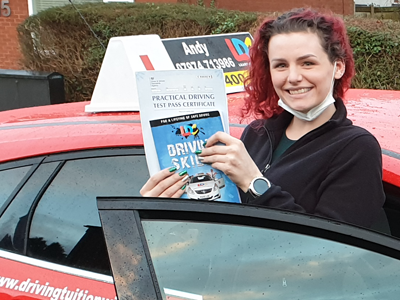 Natalie Harvey
Success!
I had had lessons and done a test with another instructor previously and didn't pass and I started to have lessons with Andy before my next test to refresh and recap. He explained things really well and gave me other ways to look at certain elements of the test but was respectful that I may have found a way of doing certain things that worked for me that may not have been the exact way he would teach. He was ready to drive with and gave helpful reminders when needed. He was great at accommodating time slots for me when my test date was moved sooner, meaning he was working some Bank Holidays or days off in order to help me out. Would definitely recommend.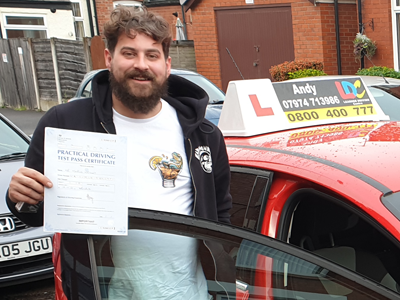 Marcus
5 minor faults